Post by Xenon on Jan 25, 2006 23:20:56 GMT -5
So, lately I've been seeing all these cute and brightly-colored little crits. And they delight me. So tonight, after some scheming with Thal and Lumi, I've come up with it.

(belongs to Lumi so no steeling plz <3)
Tardigrades, or as they are otherwise known - Water Bears. Cutest. Microorganisms. EVER. No, seriously. And they can survive any extreme ever. So here they are, in adoptable form!
Now, for the best information, I'd suggest visiting the following website:
www.iwu.edu/~tardisdp/tardigrade_facts.html
In the case of my Tardigrades, there are only a few diferences: One, there are multiple breeds of Tardigrades, such as a northern Tardi, or a jungle Tardi. These breeds will become more known.
If you're interested in adopting, reply with:
Name:
E-mail:
Website:
Tardigrade interested in:
1.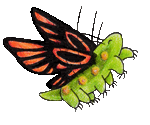 2.

4.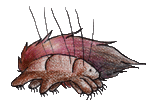 5.

6.

7.
The other information on these little guys will be given out when the adopters have been chosen, like their gender and which breed they are and such. hope people like them as much as I do <3